Kitamura Snow School that belongs to SHIGA ICHII HOTEL !!!!
In pursuit of the joy of sliding freely anywhere in accordance with situation of nature and further improvement !!
We believe that basic skills are important, and we are trying to have lessons that you can learn while having fun so that you can connect to any slope and situation.
We also have a fun course lessons for overnight stays and private lessons on the same day for hours.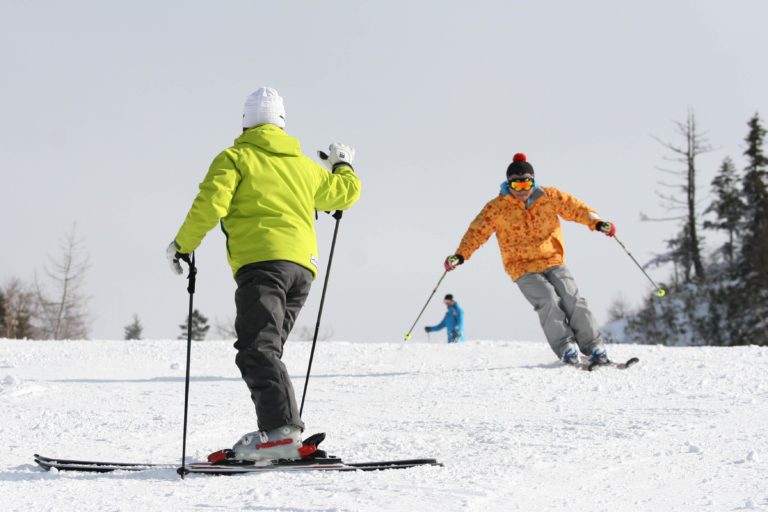 What is a course lesson ??
Classes with a schedule of 2 to 4 days (there is also special schedule).
Basically. it is supposed to be Local gathering and Local dissolution.
Generally, we stay at SHIGA ICHII HOTEL and welcome you with various kind of menu from morning to night.
You can take a lessons at other hotel as well.
Classes are divided and lesson groups are determined according to individual skills.
The basics of one class is up to 6 people (excluding new year holidays and consecutive holidays)
Because each group concentrates and repeats practice according to the individual theme.
We will support your technical know-how until you are satisfied on the snow or on your desk.
It starts from morning with using the various slopes of Shigakogen depending on the situation.
While taking a video. we will check it again at lunch time for research and night meetings.
It creates a KSSS original chart with photos and make it the next reflection point.
Feel the depth and fun of skiing.
What is the lesson on the day ?
You can start from your desired time in 30 min units from 1 hour to 4 hours.
Private lesson is a basic, but we can accommodate groups of 3 peoples or more. You can also assist with video shooting and guide the slopes of Shigakogen. We will fully incorporate customer requests for sure.
Reception Hours: 8:00~
Reception Place: School counter at Shiga Ichii Hotel
Class hours: 8:30 – 16:30 (Nighter 18:30 – 21:00)

Please check here if you need more info.